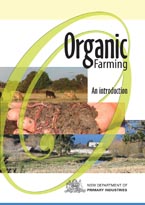 How to farm in a way that cares for the environment, without using synthetic chemicals. Includes composting, earthworms, converting to organics and certification.  New, fully revised edition, 164 A4 pages in full colour.

Table of Contents:
Introduction to organic farming

Converting to organics

Soil fertility

Composting

Earthworms

Compost worms

Certification

Gloossary

Useful contacts.
Free postage within Australia