We aim to educate our customers on the key insurable risks on a lifestyle farming property and we will provide you with the tools to help you design the right level of cover for you.
Farmstyle Insurance offers customised insurance protection for small farmers (without the complications of a large farm insurance policy) on an easy-to-transact online platform backed by the firepower of global insurance brand, QBE Insurance.
QBE Insurance (Australia) Limited will be managing the claims directly for Farmstyle Insurance customers ensuring that we have the best possible support for you in the unfortunate circumstances that you do suffer loss or damage from an insured event.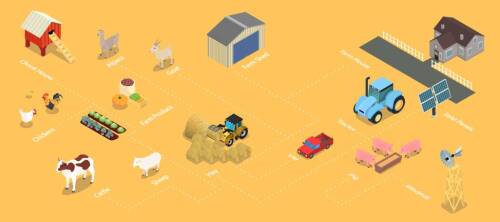 Our Platform
The Farmstyle Insurance platform has been developed with the unique need of the small farming community at its heart: adaptable customized insurance.
Our easy-to-transact platform allows risk to be self-managed based on your unique experience and knowledge of your small farm.
You can choose between upfront or installment payments either via credit or debit card or direct debit.

For further information visit www.farmstyleinsurance.com.au
This insurance is issued by Ag Guard Pty Ltd ABN 42 168 502 645 AFSL 480716 on behalf of QBE Insurance (Australia) Limited ABN 78 003 191 035 AFSL 239545. Any advice does not take into account your particular situation. Please consider the PDS and TMD available at www.farmstyleinsurance.com.au before deciding whether to purchase Farmstyle Insurance.